Your Colorful Summer Holiday
Discover the region surrounding Radstadt & Forstau
Sporting activities and exciting experiences or perhaps nothing but extended peace, quiet and regeneration – tailor your summer holidays in Salzburger Land to your own personal tastes. Regardless of what you ultimately decide to do, one thing is certain: our wonderful mountain world will be your constant companion. Between the peaks of the Radstädter Tauern and Dachstein, you will find beautiful hiking paths for families, "Sunday hikers", as well as for ambitious outdoor sports fans. The region also has a lot to offer bikers, big and small. Even more variety is guaranteed thanks to Radstadt Golf Course, the minigolf center as well as swimming pools in the area,… During your farm holiday at the Hinterfischbachhof, you will be living surrounded by meadows and forests, able to begin your hikes right outside your own front door, including out to our very own mountain hut.
Hiking & Mountaineering in the Region
Clearly marked hiking paths for all abilities, from easy to challenging
Our tips: hike up the Rossbrand (elev. 1,770 m) with glorious panoramic views, as well as outings in Forstautal
Easy, leisurely hikes for families & groups, "Alles Alm" interactive path with play stations for the kids, on the Gnadenalm in the direction of Obertauern
Challenging mountaineering & climbing tours on the Dachstein Massif
Refreshment opportunities at numerous mountain huts
Radstadt & Forstau both lie on the Salzburger Almenweg tour
"Best of Hiking" region: free hikers' test center in Radstadt
Hike to our very own Steinwandalm, setting out from here at our organic farm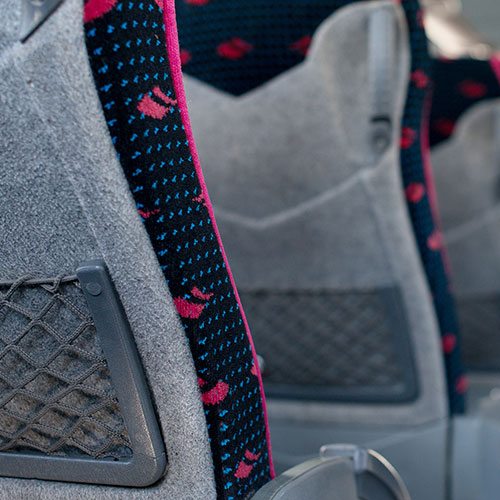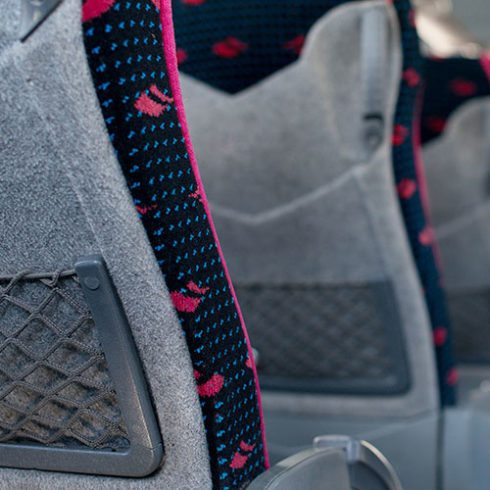 The hiking bus in Radstadt is ideal for your full hiking tours and rides to and from your various other hikes. With the Salzburger Sportwelt Card, you can use the bus for just € 1 per trip, and you'll be kinder on the environment as well.
Mountain Biking, E-Biking & Cycling
Ca. 250 km-long touring network for mountain bikers, E-bikers & cyclists in the region
Mountain bike & E-bike routes ranging in difficulty
Recharging stations for E-bikes, incl. right on the Radstadt town square
Cycling along the Enns Bike Path (stage from Flachauwinkl to Enns)
Guided tours from easy to hard through TauernBikeTours
Bike rentals from local sports shops
Golf, Minigolf & Tennis in Radstadt
Radstadt Golf Club: 27-hole golf facility incl. 18-hole championship course & 9-hole compact course, covered driving range, clubhouse restaurant
Unique worldwide: "Birdie-Jet" gondola lift from the 11th green to the 12th tee at 1,000 m above sea level
Radstadt Golf Academy with sampler classes & intensive instruction for children as well as adults
Minigolf center & 7 tennis courts at the Radstadt sports center
Swimming, Bathing & Erlebnis-Therme Amadé
Alpenschwimmbad Radstadt with 2 swimming pools, kiddie pool, 40 m-long giant slide, sunbathing lawns,…
Schladming Adventure Pool: in- and outdoor area, adventure pool, all-weather outdoor pool, big open-air pool, children's area, sauna facilities, indoor slide 66 m-long, 2 slides in the outdoor area, big sunbathing zone and much more.
Relaxation, fun & action at Erlebnis-Therme Amadé in Altenmarkt im Pongau: saltwater in- & outdoor pools, separate sauna facilities, wave pool, looping slide with rocket start, funnel slide, Black Hole slide kiddie pool, lap pool and more.
Other Sporting Activities
160 km network of bridle paths in the Salzburger Sportwelt region, clearly marked trail-riding network in the region
Horseback riding opportunities at Gut Weissenhof & the Matthiasbauer Farm in Radstadt
Numerous options for action- & adventure sports in the region: incl. rafting, canyoning, kayaking, paragliding etc.